The Plug in Spa Pool...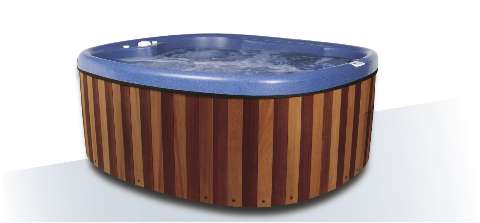 ....just $6995 (Gst inclusive)
The price includes: Lockable cover - choice of colours - Forest green, Navy, Gold, Charcoal

Easy pay plans from $44 per week (conditions apply)...
See Finance page for details on financing terms.
Our Plug 'n Spa pool comes with an attractive cedar surround and is ready to use immediately. All you need is a firm, flat surface and access to a power point.

It is completely self-contained and generally does not require any special purpose plumbing or electrical installation. The spa pump is designed to plug directly into a normal household 10-amp power socket via the use of the supplied Residual Current Detector (RCD).

You can place it outdoors, in a semi-closed environment or even in an indoor area, as long as you have adequate ventilation. And you can move it anytime you want, anywhere you want.


We liked that you didn't have to build it into the deck. You could have it built in or you could have it on top.
- Rose Vos




See also Choice of colours...
Spa shell colours - choose between blue granite, green granite or white granite
Cover covers - choose between forest green, navy, charcoal or gold